National Karate
Events
We offer a wide variety of events or you can create your own!
Whether you want to have a fun birthday, participate in one of our Ninja Nights, enroll in karate camp or create your own event, we have a fun and safe environment for everyone.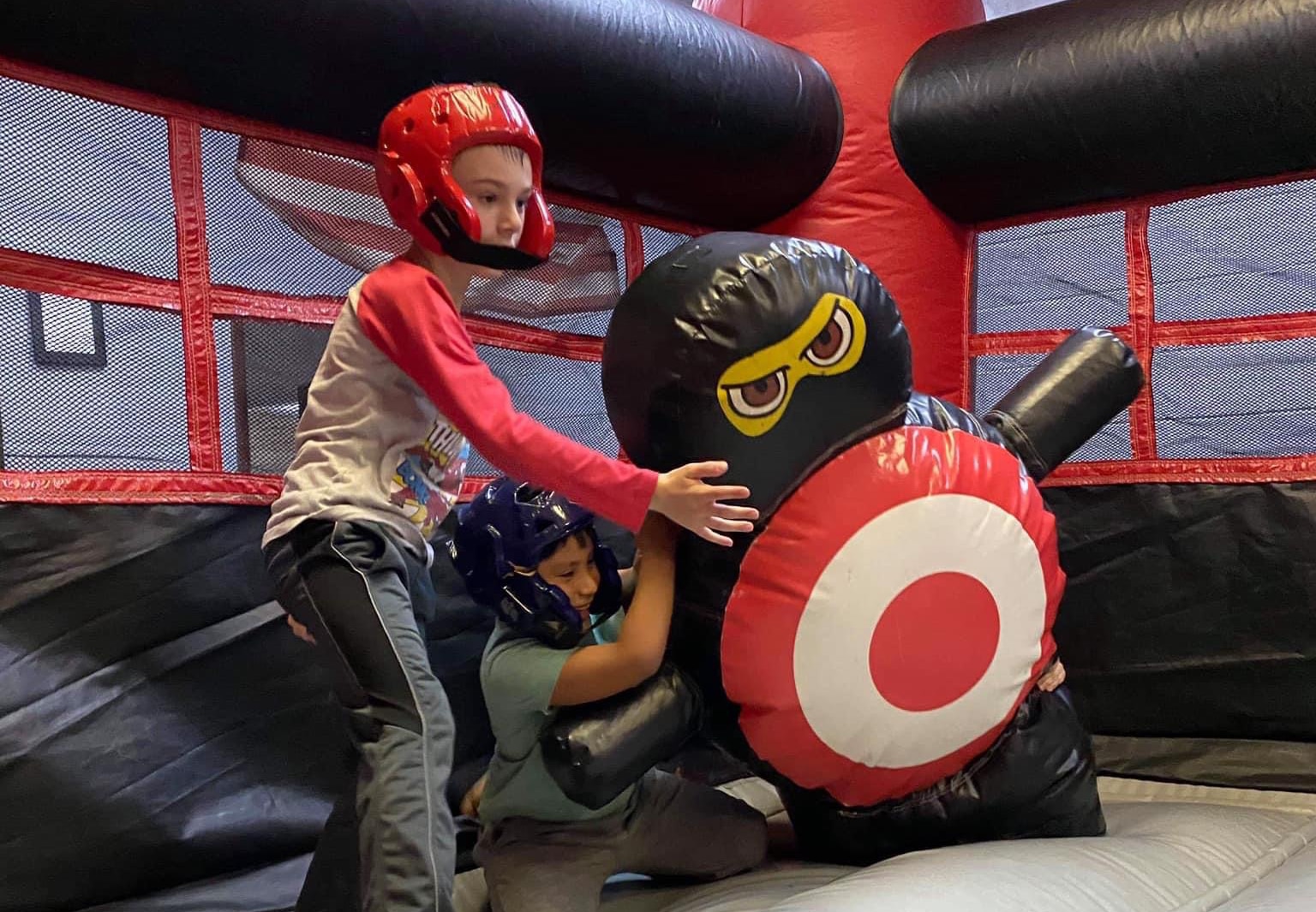 Birthday Parties
Our birthday parties start with a 30-minute fast pace martial arts class led by our instructors and the birthday kid. After class, the group will go to the party room for the planned activity (cake, presents, etc.). The remaining hour is similar to our ninja nights. Karate games, obstacle course, nerf battle, dodge ball, and more. Preferred Activities will be discussed when booking the date.
Duration: 2 hours. Cost: $347 for up to 20 kids. Ninja bounce house included!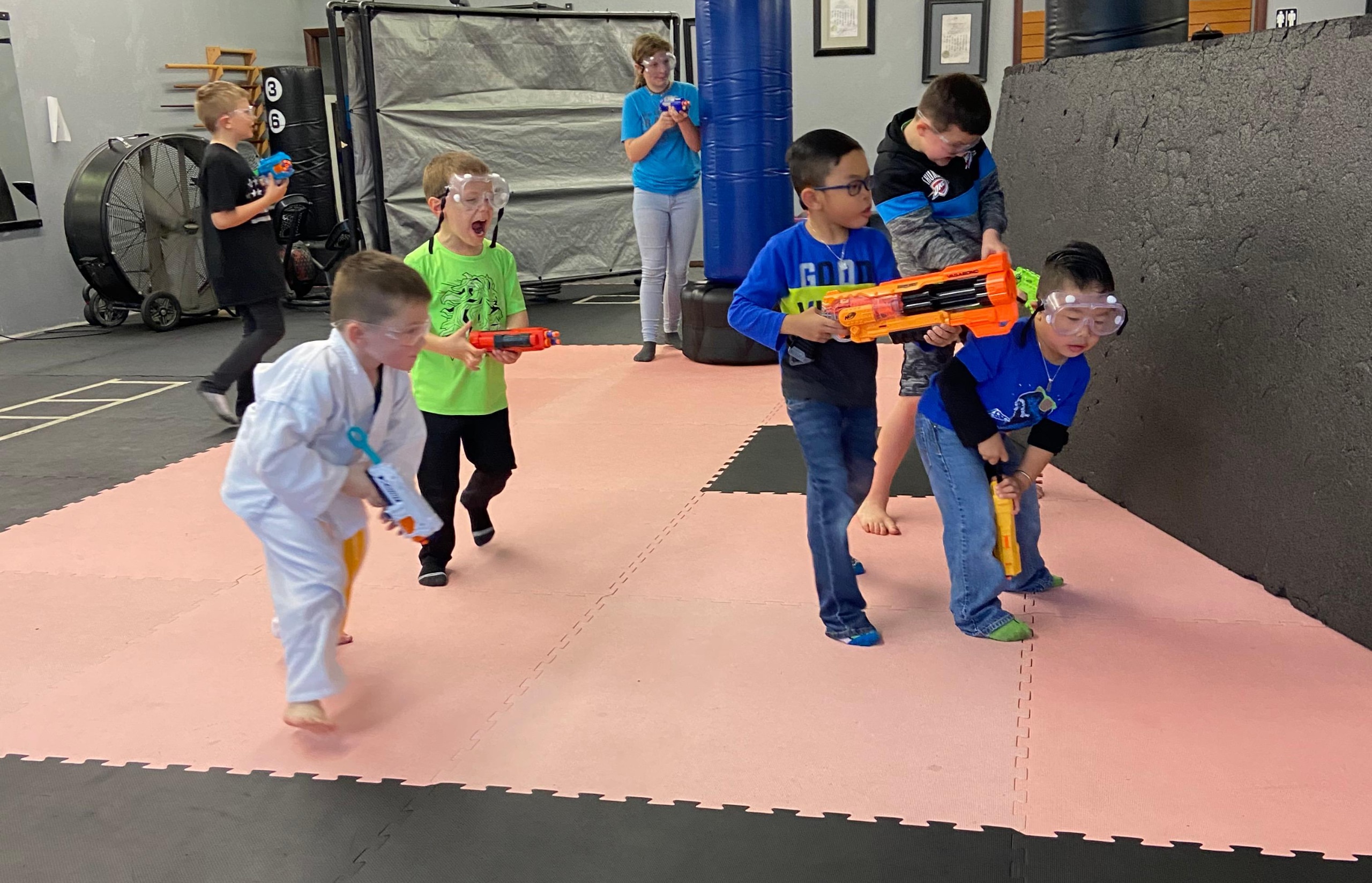 Ninja Night
Our version of parent's night out. Drop your child(ren) off for 2 hours of ninja obstacle course, nerf battles, sumo/sword battle, and more. We provide pizza and refreshments for the little ninjas and the cost is only $30 per child. Limited spots available, call to reserve your spot for this month's ninja night.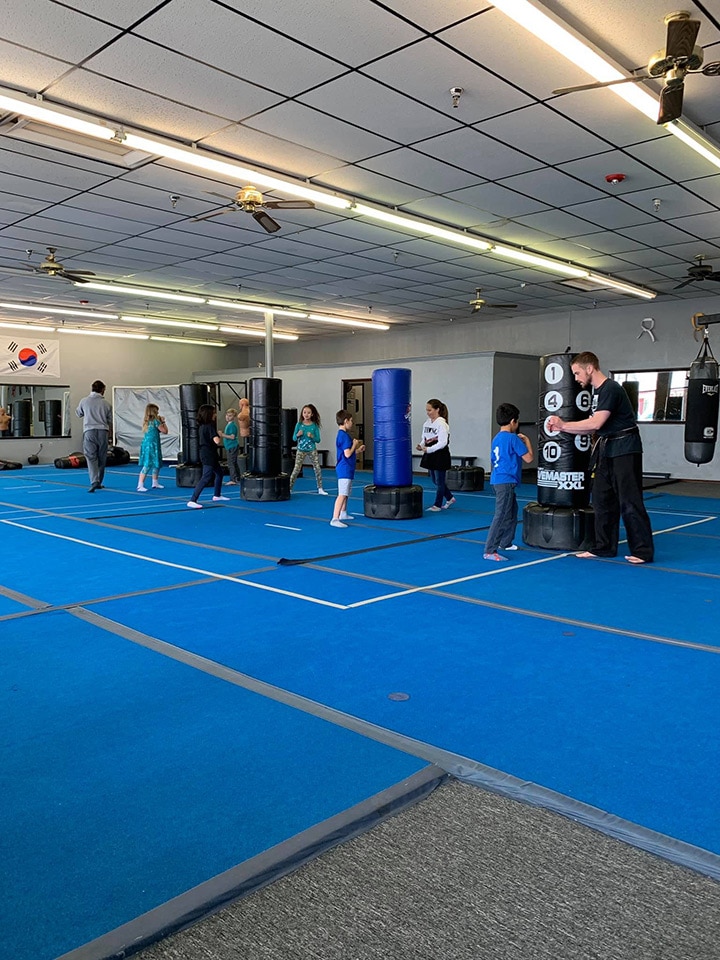 Karate Camp
Karate Camps will begin in June. Drop off is at 8:30 AM, Pick up by 5:30. We have snacks for breakfast and some free time while everyone arrives. We then start with a basic martial arts class. Followed by some karate games such as sumo battle, sword battle, and an obstacle course! Pizza and beverages will be provided for lunch. After everyone is finished eating, we have an epic nerf battle! We will play a karate movie (karate kid) in our after-school room for any kid that wants to take a break. Towards the end of the day, we will have a nunchuck class and everyone will get to break a board.
Cost: $75 per child.